BEAUTIFUL, WHIMSICAL ILLUSTRATIONS
Ideal illustrations for clever children's books. Gentle books, darker books, books for naughty children or just books of sheer fantasy, I work with you to help present the story you want to tell with imagination & beautiful illustrations.
1/26   Frieda's Left Wing Began to Itch …
Pencil, Watercolour Pencils 

2/26   The Pinkish Lumps
Pencil, Ink, Watercolour

3/26   So Many Dancing Pigs, mused Alice
Pencil, Computer Colour

4/26  A Question Needs an Answer, he thought…
Pencil, Colour Pencils

5/26  The First Bow Tie of Spring
Pencil, Colour Pencils

6/26   Purble! Thought Harry happily …
Fibre Pen, Watercolour Pencils

7/26   The Neat Little Teacher
Ink, Watercolours

8/26   Everyone thought the puppet asleep. Except for the puppet …
Pencil, Computer Colour

9/26   Leroy and the Flying Man
Pencil, Computer Colour

10/26   The Absent-Minded Mouse
When the mouse awoke, he had no idea in what direction the teapot was travelling. Possibly it was west. Probably it wasn't.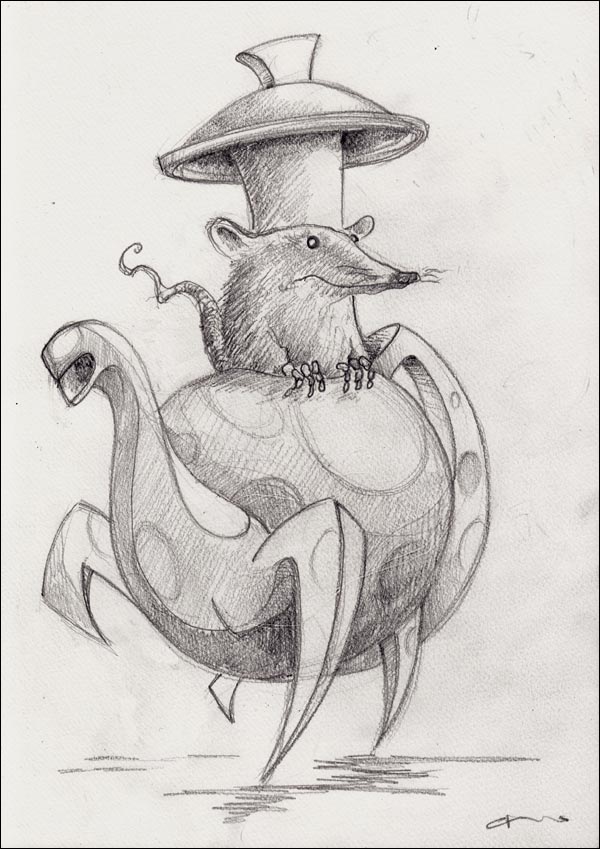 11/26   Birdsongs of the Fabulous Forest
Pencil, Colour Pencils

12/26   The Puzzled Dog
Why was his back end was so happy his front end wondered?

13/26   The Little Escapee
He'd run away from home but no-one was there when he came back.

14/26   Where Teapots Come From
Pencil

15/26  Teapots, Fish & Birds at Play
Pencil

16/26   Pigs Always Migrate in Winter
Biro, Watercolour Pencils

17/26   Mr Egg Dressed in Winter Furs
Ink, Coloured Tissue Paper

18/26   Lady Miffington in Russia
Ink, Coloured Tissue Paper

19/26   Lord Miffington in Russia
Ink, Coloured Tissue Paper

20/26   Mr Macaw at Play
Ink, Coloured Tissue Paper

21/26  The Red Crested Annoyance
Inks, Watercolours

22/26   The Rare Speckled Blatt
Inks, Inkblots, Watercolours

23/26   The Effervescent Mr Fleeve
Biro, Watercolour Pencils

24/26   Great Racehorses of Our Time
Pencil, Biro, Computer Colour

25/26   Deepwater Cyclops
Pencil, Watercolour Pencils

26/26  The Stripey Horned Octobudgie
Pencil